Manfred's X-Air arrived before Christmas (2003). Work on the plane commenced in earnest last January 2004. Assembly went without a hitch and according to procedures specified in the manual. While the 40 hour build time claimed in the manual is achievable, once you start adding your own customization, the hours will start to add up. But not that much. If not for the wait on the chemical we will be using for rust prevention, the plane would have been ready for test flight by now.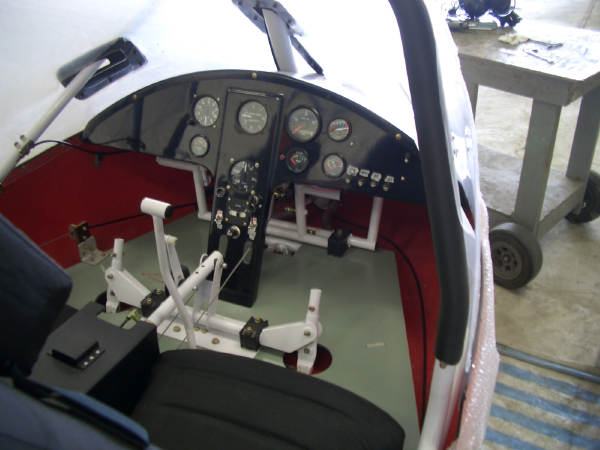 X-Air cockpit is very roomy at 42" wide
Key features of the X-Air cockpit is its roomy instrument panel which can accomodate all necessary instruments for day VFR instrumentation. It has a /2 inch plywood floor board that not only support the pilot's and passengers legs but also acts as crash protection. It also boasts of dual controls with the throttle located on the same side, whether you are seated on the left or right seat. Best of all is the cockpit is 42" wide, which, if I am not mistaken is wider than a cessna 172.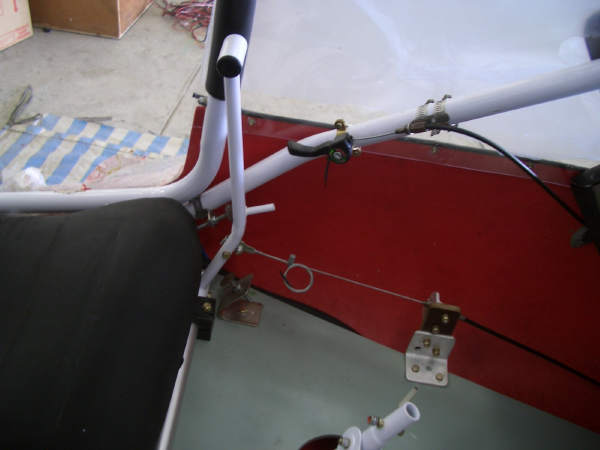 Throttle mechanism
This is how we set-up our throttle system for the Jabiru engine. Cables and end fitting came with the engine. We fabricated the stoppers and the cable guides. Notice the bicycle type lever which we use for choke actuation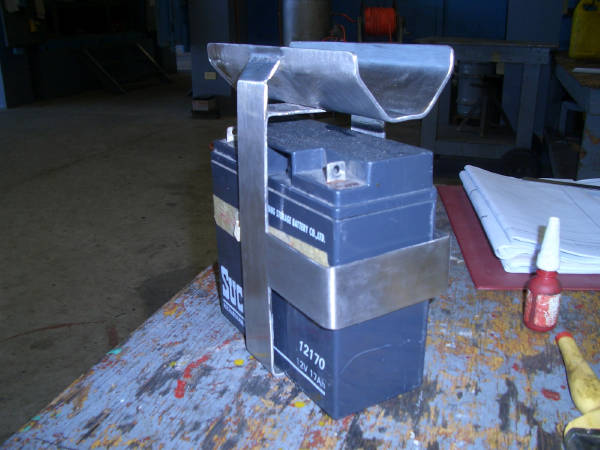 Battery Holder
We fabricated the above battery holder using 2mm stainless steel. The battlery holder is clamped using stainless steel hose clamps to the main fuselage boom behind the seats but before the aileron idler pulleys. Depending on the weight and balance situation, the battery can easily be moved using this method of installation. One has to make sure though that a rubber sheet is installed between the stainlees steel holder and the aluminum boom before it is tightened, to make sure the stainless steel holder does not eat up the alluminum boom.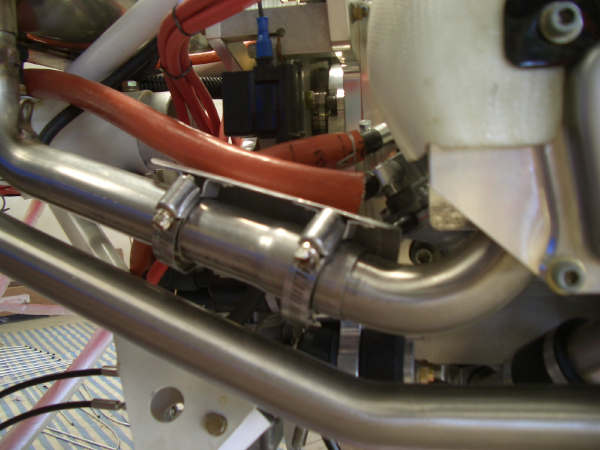 Heat Shield Mod
We fabricated a heat shield to protect the fuel hose from heat generated from the exhaust pipe. In the X-Air set up, the exhaust pipes are installed very close to the fuel pump.